STANLEY SERVICE CENTER 509-327-1460
DIVISION OF MUFFLER MART
Dave Webb - ASE CERTIFIED MECHANIC
Muffler Mart works on all makes and models of domestic & foreign cars & trucks. Our services include resurfacing rotors, packing bearings, replacement of shoes, pads, and rotors. We also bleed and flush your brake systems, as well as provide services to the master cylinder for ABS systems when necessary. Our reasonably priced brake services will provide you with a safe and reliable vehicle that you can count on. Whether you are needing & brakes, calipers, rotors, drums, shoes, master cylinders or wheel cylinders, contact us today for more information on our affordable and reliable brake service.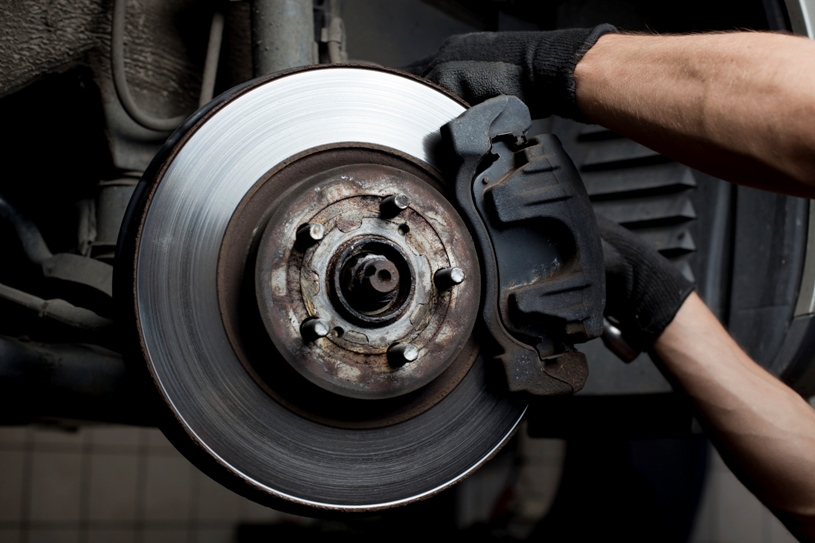 Is your vehicle exhibiting any of these common Brake Problems?
Spongy Brake Pedal-
This is when the pedal nearly touches the floor before the brakes function
Brake Wear- Premature wear can be caused by a variety of faults in the brake system. To avoid costly repairs, it is wise to have your brakes checked on an annual basis.
Vibration- This is when the brake pedal or steering wheel shakes, pulsates, or vibrates when the brake pedal is pushed.
Brake Noise- Brakes should operate nearly silently, If you are experiencing screeching, squealing, grinding, or vibration, it is highly likely that your brakes need service.
Brake Grab- This is when your brakes are extremely touchy, or grab when very little pressure is applied. Brake Pull- This is when the car pulls to one side while the brakes are being applied.
Brake Drag- This is where your brakes stick, or fail to release properly when forced is removed from the pedal.
High Pedal Force- This is when your brakes do not react properly, primarily by way of excessive stopping distance or excessive pedal effort.
If you are experiencing any of these issues, bring your vehicle into Muffler Mart as soon as possible to avoid additional problems and to ensure your vehicle is operating safely.